Back
Child Health: science for life
Child Health: science for life
The Child Health Program of the UMC Utrecht is an integrated framework for child-centered interdisciplinary research, aligning patients, clinicians, investigators and resources, so that we can improve both physical and mental health of children during childhood and thereafter. In this program we aim to lead by filling significant gaps for children with complex chronic diseases like perinatal damage, congenital disorders, severe inflammatory diseases and cancer-survivors.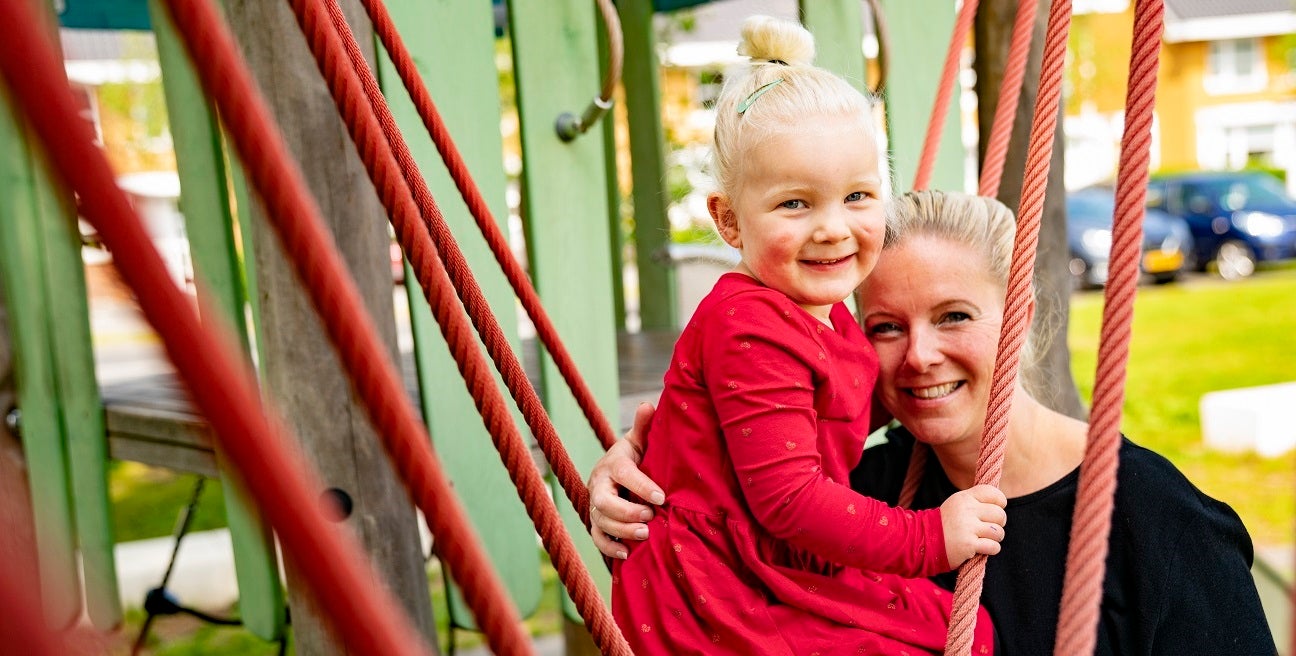 Chair prof. dr. C.K. van der Ent
uitklapper, klik om te openen
The Program is chaired by prof. dr. Kors van der Ent. Kors is an experienced pediatric pulmonologist with special interest for chronic diseases, like cystic fibrosis. Besides top-notch science he is mainly focused on what really matters for patients and their families. 'Let's collaborate on a culture of trust and innovation'.
Societal impact
uitklapper, klik om te openen
Last decades Pediatrics has been very successful in combating disease. The life expectancy of many disorders has improved significantly. But as a consequence many children survive with physical and mental consequences in the long term. This requires drastic changes in the healthcare of the future: Pediatrics should focus on the development of children towards healthy and balanced adults.
The Child Health Program unravels disease mechanisms with a view to the prevention and safe treatment of diseases in the long term. This requires intensive collaboration and cross-fertilization between basic and clinical scientists. But the program is also in constant interaction with the social environment where children grow-up and develop: the family, the school, the sports club and the wide living environment. Child Health is a program in the midst of the child's society.
Magazine Child Health and Dynamics of Youth
uitklapper, klik om te openen
This magazine is about mutual cooperation in Utrecht youth research. 'Be real' is for a diverse group of people: professionals, but also parents and young people themselves.
See how Utrecht children play, play sports and experience. We spoke to them outside, at home and in hospital. In 'Be real', researchers and young people talk about equal opportunities and how we can contribute to this for children and young people.
'Child health - Science for Life'
In deze folder bevindt zich extra informatie door middel van een video. Scan de bovenste QR-code met uw telefoon om deze video te bekijken. Of bekijk de video via:
Child Health is one of six UMC Utrecht-wide strategic research themes. All diseases in focus of the Child Health program are characterized by their influence on the individuals' entire lifespan. These disorders often start at the beginning of life, or even before birth, and can have consequences far into adulthood. Within the Child Health program the 'Cycle of Life' approach is strongly intertwined with the so called 'Cycle of Innovation'. Within this 'Cycle of Innovation' ambitious interdisciplinary teams of patients, clinicians and investigators – from bench to bedside to society - strive to develop and implement novel approaches for treatment, (early) diagnosis, prognosis and monitoring of children with chronic diseases to fulfill unmet medical and psychosocial needs, to improve the lives of these children and their relatives. Both cycles interact at any moment in our hospital. With science and research, we provide the best possible care, today and in the future.
Research themes
uitklapper, klik om te openen
Ante- and perinatal damage
This program has a life-cycle character, hosting several Centers of Excellence. It starts with care and research through periconceptional, antenatal and perinatal phases up to Neonatal Intensive care and research, aiming for the best longterm outcome of child health. Women, babies and their families are the centre of our service as we strive for excellence and innovation.
Congenital and hereditary disorders
Many disorders of genetic origin are extremely rare and require academic specialist care. The Child Health Program especially focuses on congenital diseases of the heart, liver and kidney and plays a key role in the respective European Reference Networks.
Severe inflammatory disorders
The Child Health Program hosts several Centers of Excellence for children with sustained severe inflammatory disorders, like Juvenile Idiopathic Arthritis, Cystic Fibrosis and Recurrent Respiratory Tract Infections.
Pediatrics and oncology
Treatment of cancer in children can result in severe physical and psychosocial consequences in later life. The Child Health Program closely collaborates with the Princes Maxima Center to improve long term outcomes of cancer treatment.
Career development
uitklapper, klik om te openen
Through our talent development programs we seek to highlight the achievements of our researchers and research partners. Read more about the programs and how to join us:
Tulips Program
Eureka Institute
Summer School
Internships
Child Health offers students the opportunity to do an internship in various research groups as a part of their training. If you would like to participate in the research in any of our groups, please contact the principal investigator for more information. Of note, priority for internship positions is given to master students in Utrecht.
Grants
uitklapper, klik om te openen
Call – Child Health and Dynamics of Youth Booster grant 2022
In recent years, important steps have been taken towards increased cooperation between Child Health (UMCU) and Dynamics of Youth (UU). In the coming period, we strengthen our cooperation, among others by launching joint booster grants. Read more >
Program commitee
uitklapper, klik om te openen
The members of the Child Health program commitee are:
Prof. C.K. van der Ent (chair)
Prof.dr. M.J.N.L. Benders
Dr. G. van Haaften
Dr. W.J.W. Kollen
Dr. A.T. Lely
Prof.dr. A.B.J. Prakken
Prof.dr. R.E.G. Schutgens
Prof.dr. N.M. Wulffraat
Contact
uitklapper, klik om te openen
Wilhelmina Children's Hospital
Lundlaan 6
3584 EA Utrecht
Office
uitklapper, klik om te openen
drs. C.S.M. (Carolien) Huizinga
Coordinator of the Child Health Program
0031 6 24660922
Research groups
uitklapper, klik om te openen
030-Lab
uitklapper, klik om te openen
Thank you for your review!
Has this information helped you?