Back
Technology alone is not enough

Technology alone is not enough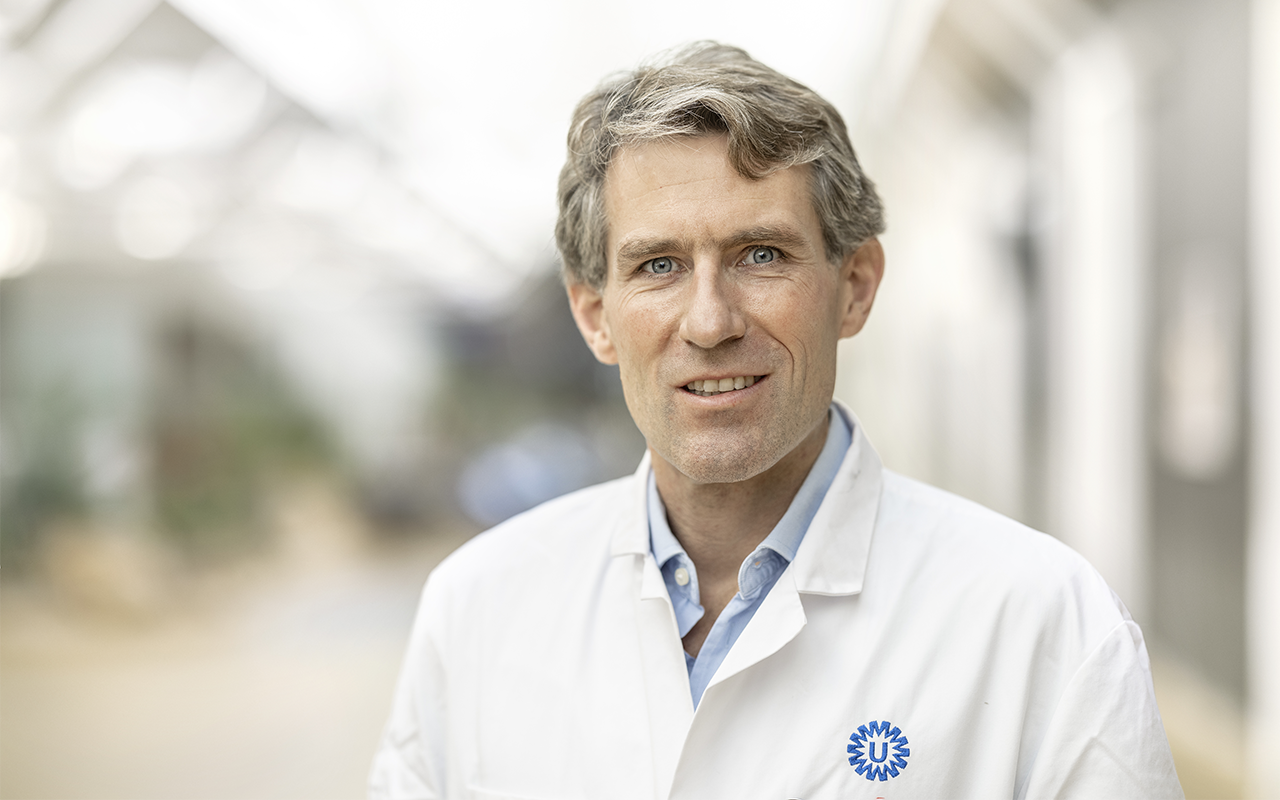 Professor Jelle Ruurda about the future of robotic surgery

How can you use robotic surgery as effectively as possible to achieve the maximum added value for patients? By investing in the technology and in the people who work with these surgical robots. That is what the Chair of Robotic Surgery of Prof. Jelle Ruurda at UMC Utrecht is about. He gave his inaugural lecture on Friday, May 13.
The first robots appeared in Dutch operating rooms in the year 2000. The surgical robot has flexible wrists instead of rigid instruments, makes scalable movements and contains a camera with complete 3D imaging. This offers a number of benefits: patients who undergo robotic surgery experience less blood less and less pain. They are back on their feet more quickly and spend less time in the hospital. Most surgeries with a robot are performed on people with cancer, such as esophageal cancer, bladder cancer and prostate cancer.
Google maps for surgeons
Jelle and his colleagues have not rested on their laurels in the past 20 years. The surgical robot has undergone further development. "That old robot looks like an old timer now," according to Jelle, who is the first professor of Robotic Surgery in the Netherlands. "Our technology is improving all the time. As a result, we are able to perform increasingly complex surgeries as keyhole surgery, with just a few small incisions in the body to allow the robot arms to enter. Open surgery with a large incision is no longer required."
We also use algorithms that learn to recognize the anatomy of the human body. We can add these anatomical structures to the surgical field, almost like Google maps for surgeons. The surgeon then knows exactly where he is in the body, which can be tricky due to the detailed, almost microscopic view that they work under."
The costs of robotic surgery are offset
In his lecture, Jelle also discussed the costs of surgery using a robot. "A lot of people think that robotic surgery is expensive", according to Jelle. "A surgical robot costs 2 million euro. But a rough calculation estimates the cost per surgery at about 2500 euro. Of course that is still more expensive than regular surgery, but these costs are partially offset by the fact that patients recover more quickly and spend less time in the hospital. And we can reduce the costs even further by increasing bed occupancy rates. There are now also more suppliers of surgical robots on the market and their prices are more competitive."
Investing in new talent and in scientific research
Jelle aims to use his professorship to further the development of robotic surgeries and to improve the execution of robotic surgery. Having the technology is not enough on its own. Jelle: "As surgeons we see the added value of the surgical robots, but this can be expressed more clearly in measures and numbers. We need to publish more high-quality scientific studies of robotic surgery, with improvements in outcome measures that are of importance to the patients.
In addition to collecting data, it is also important that we continue to improve the training for robotic surgeons. This allows surgeons to gain maximum benefit from the available technology, in a way that ensures patients are not faced with any extra risks. We have developed a special training program for surgical residents.
This is also an opportunity for the hospitals: many young people are excited about this fantastic technology. If you decide as a hospital to embrace innovation, then this can give you a head start in the race to find new talent. This allows us to get more people excited about a career in healthcare. Not only surgeons, but nurses and surgical technicians too."