Back
New, international partnership: an important step for SMA research

New, international partnership: an important step for SMA research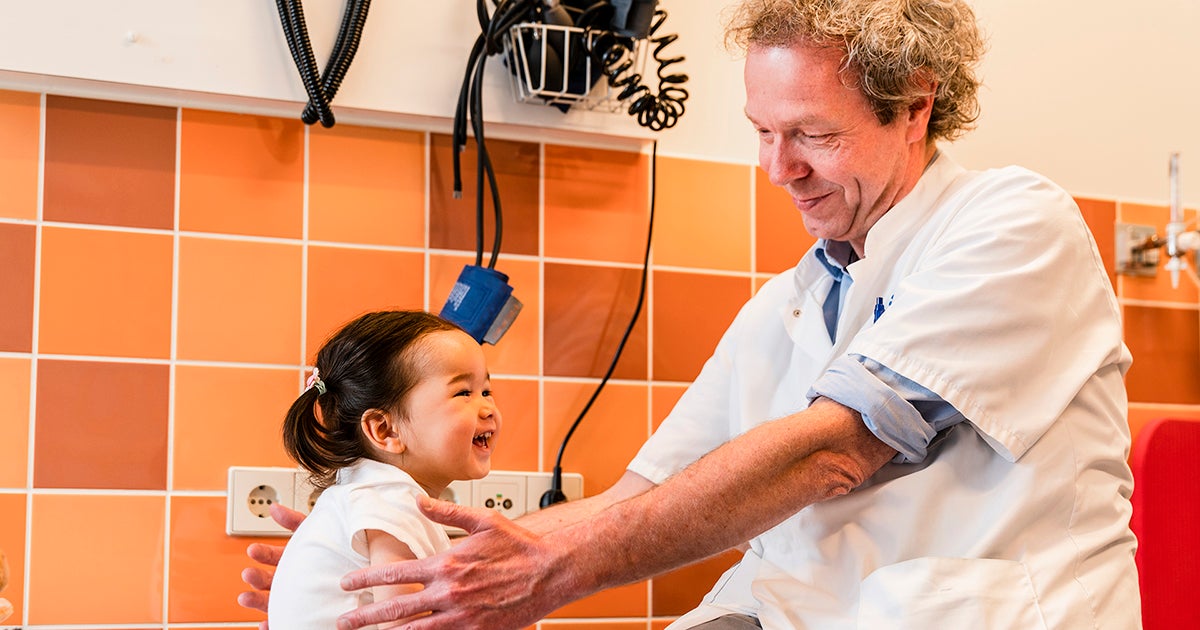 As part of the Marie Skłodowska-Curie Actions, the European Union has recently awarded funding to a large, international partnership between the SMA Center of Expertise of the UMC Utrecht and researchers from other European countries. This is the first time that a large SMA consortium is sponsored by the European Union. An important step for SMA research.
SMA is a neuromuscular disease caused by the loss of motor nerve cells (motor neurons) in the spinal cord. In addition to the loss of motor neurons, it has recently become clear that other cells and tissues in the body may also be affected by the disease. However, research into this has so far been limited to small groups of patients. It is therefore still unclear to what extent certain problems occur in all or only in limited groups of patients. It is also unknown whether these problems arise through the same molecular mechanisms that underlie the loss of motor neurons.
The appropriate treatment for the individual patient
Earlier this year, Ewout Groen and Ludo van der Pol on behalf of the SMA Center of Expertise and in collaboration with researchers from Germany and a number of other European countries, applied to the European Union, to obtain funding for an international research consortium. It has recently been announced that this application has been awarded. Ewout Groen says: "With this consortium, called SMABEYOND, we want to jointly and systematically map the non-motor neuron problems associated with SMA in order to gain more insight into SMA as a disease not only of the nervous system, but of the entire body. We also want to find out whether different non-motor neuron problems occur in different patients. Current and future treatments such as Spinraza, Zolgensma and Risdiplam are administered in different ways and, consequently, reach different places in the body. By investigating whether all patients experience symptoms outside the nervous system and to what extent, we will be able to better choose which medication is necessary and effective for each individual patient in the future."
Exchange of knowledge for better SMA research
International collaboration makes it possible to achieve results quickly. In addition to important insights into non-motor neuron problems associated with SMA, the consortium offers many opportunities for the exchange of knowledge and research techniques between the various laboratories. Moreover, because each research group has expertise in its own field, the consortium offers young researchers extensive training opportunities. This collaboration is therefore also an important next step to further improve future research into SMA.
SMABEYOND
The SMABEYOND consortium is led by the University Medical Center in Hanover (Germany) and consists of research groups in Italy (Trento), Great Britain (Edinburgh and London), Spain (Barcelona), Germany (Cologne) and a second group from Hanover, in addition to the SMA Center of Expertise of the UMC Utrecht. The consortium will start later this year.