Back
Study of psychedelics against depression completed

Study of psychedelics against depression completed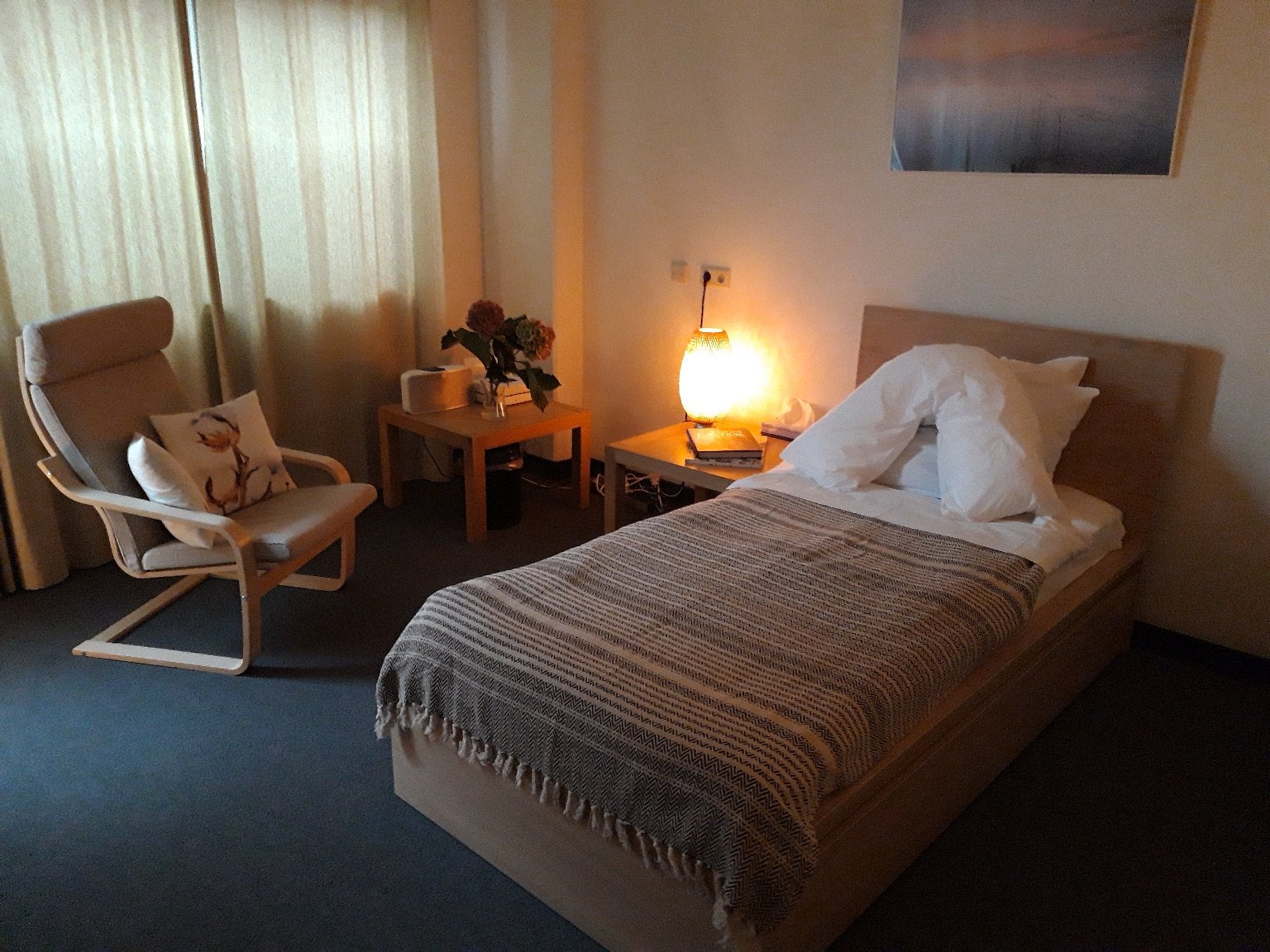 The British company COMPASS Pathways has announced the results of a large-scale international study on the effect of psilocybin against treatment-resistant depression. The results show that psilocybin, the active substance in certain mushrooms and truffles, can help some patients. UMC Utrecht is one of the participating institutions in this international phase 2b trial, a type of research that examines the efficacy and safety of a drug. UMC Groningen and LUMC also participated in the study.
At present, physicians usually treat patients with depression by means of counseling (psychotherapy). If necessary, patients are also given medication (antidepressants). Many people benefit from such treatment, but for some these therapies are not effective. This often means a long - and sometimes futile - search for an effective treatment.
Efficacy
Treatment with psychedelics may offer a solution for this group of patients with treatment-resistant depression. The drugs work differently from existing antidepressants, and the effect could also occur much more quickly. But there's a lot we don't know yet. The COMPASS Pathways-sponsored study is the largest clinical trial of psilocybin therapy ever conducted, involving 233 patients from ten countries in North America, the United Kingdom and Europe.
The recently completed study was primarily designed to study efficacy and find the best dose. Participating patients were randomly and double-blindly divided into three groups after discontinuing their antidepressants. They were then given an experimental treatment with 1, 10 or 25 milligrams of psilocybin. During the mind-altering experience induced by the drug, participants were supervised by specially trained therapists. The once-in-a-lifetime psilocybin experience was prepared over a series of conversations, and afterward, so-called integration talks took place in which patients looked back on the experience with the therapist.
Improvement
The most significant outcome was that the depression was completely gone ('remission') or greatly reduced ('response') in some of the patients after three weeks. Participants were followed up for three months after the psilocybin session to see if the result achieved persisted. The study showed rapid and sustained improvement for patients who received a single 25 mg dose, compared to the 1 mg group:
36.7% (29 patients) in the 25 mg group showed a response at week 3, compared to 17.7% (14 patients) in the 1 mg group
29.1% (23 patients) in the 25 mg group were in remission at week 3, compared with 7.6% (6 patients) in the 1 mg group
24.1% (19 patients) in the 25 mg group had a sustained response at week 12, compared with 10.1% (8 patients) in the 1 mg group
For more outcomes, read the COMPASS Pathways press release.
Side effects
Patients generally tolerated psilocybin well. The vast majority of adverse events that occurred during treatment were experienced as mild or moderate. The most common side effects in all treatment groups were headache, nausea, fatigue, and insomnia.
A total of 12 patients reported serious side effects that are frequently observed in treatment-resistant depression patients, such as suicidal thoughts. The results have yet to be reviewed by independent scientists, and published in a scientific journal.
Follow-up research
Metten Somers, psychiatrist and principal investigator of the study that took place at the UMC Utrecht Brain Center, is pleased with the results: "Therapy-resistant depression is notoriously difficult to cure. Each new step in the treatment has a smaller success rate. So I think it's positive that thirty percent of the patients went into remission during the study, and that a large proportion of those people were still symptom-free after twelve weeks."
With these results, a follow-up study can now take place, in which the active dose is tested in a larger group of people - a so-called phase 3 trial. "If a psilocybin experience is found to be effective in that as well, it could become a new treatment for this form of depression," Somers said. Phase 3 of the study is planned for 2022. UMC Utrecht is also participating.
The current results are not yet definitive proof of efficacy. It is not recommended to use psilocybin against depression symptoms yourself, outside of a research setting.