Back
Hugo Kuijf receives Heart Foundation grant for innovative machine learning model

Hugo Kuijf receives Heart Foundation grant for innovative machine learning model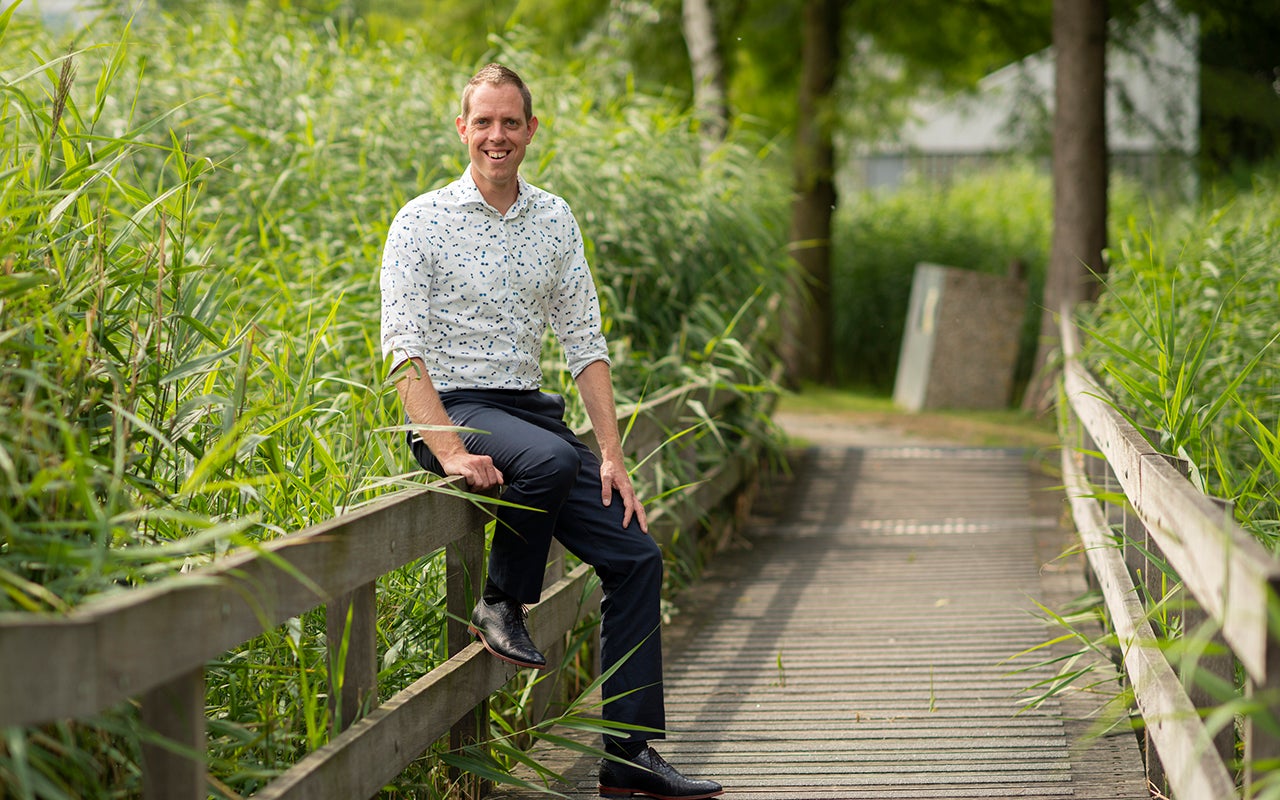 Hugo Kuijf, researcher at the Image Sciences Institute and the UMC Utrecht Brain Center, today receives the Dekker Senior Scientist 2021 grant from the Dutch Heart Foundation for his research that uses self-learning computer algorithms to image damage to the small blood vessels in the brain. This will provide more insight into the cause and effect of cardiovascular disease and can contribute to more effective treatment and prevention for individual patients.
Damage to the small blood vessels of the brain, also called SVD (small vessel disease), can lead to major consequences such as a stroke or (vascular) dementia. MRI scans are usually used to assess the total vascular damage in patients. This provides insight into symptoms and offers a glimpse of the current situation. However, it does not always clearly show how the vascular damage came about and what the consequences may be in the future. As a result, the possibilities for treatment and prevention are currently limited and not always effective.
Machine learning
Researcher Hugo Kuijf is active at the interface between informatics and medical imaging, and uses an entirely new technique in his research: explainable machine learning technology based on artificial intelligence. This technology will be used to examine all vascular damage visible on the MRI at the same time and in conjunction.
Hugo: "Currently, different forms of vascular damage –such as bleeding or infarction – are often studied separately from one another, while there is a relationship. Using these new computer techniques, we can unlock information about that relationship. We link vascular damage to the many potential consequences it may have for a patient. By looking at all possible consequences simultaneously, it immediately becomes much clearer what a possible treatment or preventive therapy should focus on."
These are self-learning computer algorithms capable of analyzing large amounts of data, which may be the key to earlier recognition, detection and better treatment of vascular diseases in the brain. Hugo is well versed in these techniques and, moreover, has access to data of thousands of patients worldwide for analytical purposes.
Targeted prevention
What is special is that this new technique also explains to a physician or researcher how they arrived at the analysis or judgment. This will help the doctor to point out the most probable causes to an individual patient and to better predict the adverse effects, including any future strokes. This allows a more effective, more targeted treatment to prevent worse.
Sharing technology online
The study, made possible by the grant from the Dutch Heart Foundation, will take 4 years. Hugo is more than happy with it. His ambition is to share the knowledge that is currently being gathered worldwide. Hugo: "Through the BrainXplain toolkit, we eventually want to release the new machine learning techniques online, enabling other researchers around the world to start using it in their own research into cardiovascular disease."