The main research interest of our group is to apply high resolution imaging techniques to visualize and quantify cardiovascular and end-organ damage. The focus lies on obtaining 3D information from MR and CT images, automated image analysis and using this information to improve risk assessment in individual patients.
Our research
uitklapper, klik om te openen
Modern cross-sectional imaging techniques enable visualization and precise quantification of pathologic changes in the vasculature as well resulting end-organ damage due to atherosclerosis and other diseases. The cardiovascular imaging research program is focused on: 1) Development of new cardiovascular imaging techniques; 2) Development of methods to quantify vascular and end-organ damage, and 3) Assessment of the value of imaging for individualized risk assessment.
We develop new techniques based on magnetic resonance imaging (MRI), computed tomography (CT) and molecular imaging techniques such as positron emission tomography (PET) and apply them in clinical practice. This research line has a highly translational character. Imaging researchers participate in broad, multidisciplinary collaborations that seek to understand the relation between pathophysiology, genetics, biochemistry, and the resulting structural changes in the vasculature and end organs. To precisely quantify these changes, image-processing scientists develop algorithms to semi-automatically extract this information. Cardiovascular imaging techniques are not only important for diagnosis, but also for prognosis and prevention. Research in this area is carried out together with the epidemiologists and focused on improving prediction of future cardiovascular events in individual patients.
In this context cardiovascular imaging plays an important role in a multidisciplinary 'big data' initiative entitled "Utrecht Cardiovascular Cohort" in which all patients with cardiovascular disease presenting to Utrecht University Medical Center will be studied in a standardized fashion with the aim to improve personal risk prediction and offer strategies for prevention.
Professor Leiner's research is focused on development of new MR and CT imaging techniques to detect and quantify cardiovascular disease, and to investigate the role of advanced cardiovascular imaging to determine prognosis in individual patients. Key research projects are focused on development of ultra low-dose CT techniques, vessel wall imaging, extraction of hemodynamic information from CT scans and using imaging to improve personal risk stratification.

Dr. de Jong's main cardiovacular research interest is in bone formation in the tunica intima and media of human arteries. Imaging modalities that are used include computed tomography and sodium fluoride positron-emission-tomography. 
The research covers technical aspects (radiation dose, reproducibility, pathology validation), prognostics and etiology/therapeutics.
The overal aim is to find a therapy that halts progression or removes bone tissue from human arteries.
Dr. Velthuis' research is focused on the crossroad linking the brain and the heart, with a focus on gender and sports. Her research covers stroke, neurovascular and cardiovascular atherosclerosis, heart failure/cardiomyopathies and arrhythmia using imaging for technical improvements (e.g. dose reduction), distinguishing between disease and normal changes (e.g. myocardial adaptation in athletes), as well as diagnostic and prognostic studies (e.g. stroke and cardiomyopathy).
Dr. van der Schaaf's research is mainly focused on imaging of neurovascular diseases as acute ischemic stroke and subarachnoid hemorrhage. Research projects are focusing on diagnosis and prediction of short and long-term complications of acute ischemic stroke and acute hemorrhagic stroke (subarachnoid hemorrhage).
Dr. Isgum's main research interest is the development of methods for quantitative medical image analysis using techniques from the fields of image processing and machine learning. She is focusing on the development of algorithms that enable automatic detection of cardiovascular risk from CT images, both as a requested or unrequested finding in clinical routine, and as an integral part of CT-based screening programs.
Key Publications
uitklapper, klik om te openen
Leiner T, Habets J, Versluis B, Geerts L, Alberts E, Blanken N, Hendrikse J, Vonken EJ, Eggers H. Subtractionless first-pass single contrast medium dose peripheral MR angiography using two-point Dixon fat suppression. Eur Radiol. 2013 Aug;23(8):2228-35
Willemink MJ, Takx RA, de Jong PA, Budde RP, Bleys RL, Das M, Wildberger JE, Prokop M, Buls N, de Mey J, Schilham AM, Leiner T. The impact of CT radiation dose reduction and iterative reconstruction algorithms from four different vendors on coronary calcium scoring. Eur Radiol. 2014 Sep;24(9):2201-12.
Takx RA, Willemink MJ, Nathoe HM, Schilham AM, Budde RP, de Jong PA, Leiner T. The effect of iterative reconstruction on quantitative computed tomography assessment of coronary plaque composition.. Int J Cardiovasc Imaging. 2014 Jan;30(1):155-63.
El Aidi H, Adams A, Moons KG, Den Ruijter HM, Mali WP, Doevendans PA, Nagel E, Schalla S, Bots ML, Leiner T. Cardiac magnetic resonance imaging findings and the risk of cardiovascular events in patients with recent myocardial infarction or suspected or known coronary artery disease: a systematic review of prognostic studies. J Am Coll Cardiol. 2014 Mar 25;63(11):1031-45
de Jong PA, Hellings WE, Takx RA, Išgum I, van Herwaarden JA, Mali WP.
Computed tomography of aortic wall calcifications in aortic dissection patients. 
PLoS One. 2014 Jul 8;9(7):e102036.
van Hamersvelt RW, Willemink MJ, Takx RA, Eikendal AL, Budde RP, Leiner T, Mol
CP, Isgum I, de Jong PA. Cardiac valve calcifications on low-dose unenhanced
ungated chest computed tomography: inter-observer and inter-examination
reliability, agreement and variability. Eur Radiol. 2014 Jul;24(7):1557-64.
Mets OM, Vliegenthart R, Gondrie MJ, Viergever MA, Oudkerk M, de Koning HJ,
Mali WP, Prokop M, van Klaveren RJ, van der Graaf Y, Buckens CF, Zanen P, Lammers
JW, Groen HJ, Isgum I, de Jong PA. Lung cancer screening CT-based prediction of
cardiovascular events. JACC Cardiovasc Imaging. 2013 Aug;6(8):899-907.
CT perfusion and delayed cerebral ischemia in aneurysmal subarachnoid hemorrhage: a systematic review and meta-analysis. Cremers CH, van der Schaaf IC, Wensink E, Greving JP, Rinkel GJ, Velthuis BK, Vergouwen MD. J Cereb Blood Flow Metab. 2014;34(2):200-7.
Difference in aneurysm characteristics between ruptured and unruptured aneurysms in patients with multiple intracranial aneurysms. Backes D, Vergouwen MD, Velthuis BK, van der Schaaf IC, Bor AS, Algra A, Rinkel GJ. Stroke. 2014;45(5):1299-303.
Radiation dose reduction in cerebral CT perfusion imaging using iterative reconstruction. Niesten JM, van der Schaaf IC, Riordan AJ, de Jong HW, Horsch AD, Eijspaart D, Smit EJ, Mali WP, Velthuis BK. Eur Radiol. 2014;24(2):484-93.
Automatic coronary calcium scoring in low-dose chest computed tomography.Isgum I, Prokop M, Niemeijer M, Viergever MA, van Ginneken B. IEEE Trans Med Imaging. 2012 Dec; 31(12):2322-34.
Automated coronary artery calcification scoring in non-gated chest CT: agreement and reliability.Takx RA, de Jong PA, Leiner T, Oudkerk M, de Koning HJ, Mol CP, Viergever MA, Išgum I. PLoS One. 2014 Mar 13;9(3):e91239.
Calcium at the carotid siphon as an indicator of internal carotid artery stenosis.Gotovac N, Išgum I, Viergever MA, Biessels GJ, Fajdić J, Velthuis BK, Prokop M.Eur Radiol. 2013 Jun;23(6):1478-86. doi: 10.1007/s00330-012-2766-x.
Genome-wide association study of coronary and aortic calcification implicates risk loci for coronary artery disease and myocardial infarction. van Setten J, Isgum I, Smolonska J, Ripke S, de Jong PA, Oudkerk M, de Koning H, Lammers JW, Zanen P, Groen HJ, Boezen HM, Postma DS, Wijmenga C, Viergever MA, Mali WP, de Bakker PI. Atherosclerosis. 2013 Jun;228(2):400-5.
van Seeters T, Biessels GJ, van der Schaaf IC, Dankbaar JW, Horsch AD, Luitse MJ, Niesten JM, Mali WP, Kappelle LJ, van der Graaf Y, Velthuis BK; DUST investigators. Prediction of outcome in patients with suspected acute ischaemic stroke with CT perfusion and CT angiography: the Dutch acute stroke trial (DUST) study protocol. BMC Neurol. 2014 Feb 25;14:37.
Luijkx T, Cramer MJ, Prakken NH, Buckens CF, Mosterd A, Rienks R, Backx FJ, Mali WP, Velthuis BK. Sport category is an important determinant of cardiac adaptation: an MRI study. Br J Sports Med. 2012 Dec;46(16):1119-24.
Schaafsma JD, Velthuis BK, van den Berg R, Brouwer PA, Majoie CB, Barkhof F, Eshghi O, de Kort GA, Lo RT, Sprengers ME, van Rooij WJ, Bot JC, Rinkel GJ. Coil-treated aneurysms: decision making regarding additional treatment based on findings of MR angiography and intraarterial DSA. Radiology. 2012 Dec;265(3):858-63.
Principal Investigators
uitklapper, klik om te openen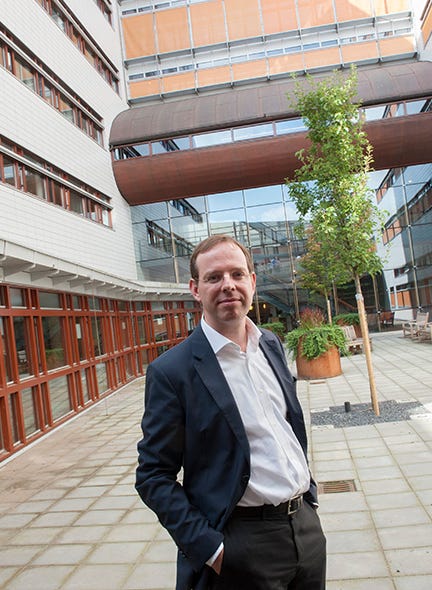 Coordinator
Prof. dr. T. Leiner
PI's
Leiner, Velthuis, de Jong, van der Schaaf, Isgum
Thank you for your review!
Has this information helped you?