Back
Group van Wijk
Group van Wijk

Research interests
uitklapper, klik om te openen
Chronic inflammatory disorders such as Inflammatory Bowel Disease (IBD) and Juvenile Idiopathic Arthritis (JIA) represent a major health burden affecting over 10 million people in Europe alone. Current treatments suppress but do not cure disease, and there is still a fundamental gap in our understanding of how inflammation persists. My group focuses on T cell development, regulation and plasticity in health and chronic inflammation and addresses conceptual and mechanistic immunological questions with a strong link to the clinic. We are especially interested in what happens locally, in the (inflamed) tissues. We combine front-running profiling techniques such as (single-cell) RNA-sequencing, epigenetics, TCR sequencing, and CyTOF with (customized) functional assays. The ultimate goal is to break the self-sustaining loop of chronic inflammation.
Projects
Naïve T cell development, heterogeneity, function, and imprinting
Regulatory T cell functional programming and adaptation in tissues and inflammation
Early T cell development in humans (neonates, breast milk and gut tissues)
T cell aging and immune resilience (neonatal thymectomy, stem cell transplantation, elderly)
Mechanisms and side effects of (novel) targeted immune interventions in chronic inflammation (IBD, AD)
T cell tissue adaptation in health and inflammation (skin, gut, joint, blood)
Mechanisms of checkpoint inhibitor induced toxicity
Biomarker discovery for (at-home) monitoring and prediction of chronic inflammatory diseases (JDM, IBD, AD)
Molecular classification of chronic inflammatory diseases
Autologous stem cell transplantation for autoimmune diseases
Keypublications
uitklapper, klik om te openen
Members Group van Wijk
uitklapper, klik om te openen
Postdocs
Jorg Calis
José ter Linde
Theo van den Broek (guest)
Research technicians
PhD students
Saskia Veldkamp
Anoushka Samat
Mick van Eijs
Coco Dekkers
Lisanne Lutter
Eelco Brand
Coco Dekkers
Elise Saager
Roselie Achten (guest)
Irena Muffels (guest)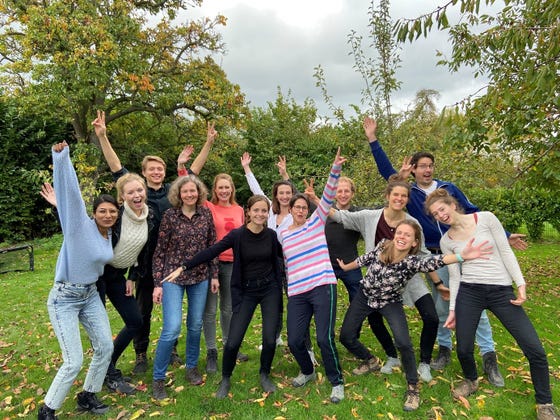 Clinical principle investigators collaborations/co-supervisors
Prof. Dr. Bas Oldenburg (gastroenterology)
Dr. Herma Fidder (gastroenterology)
Prof. Dr. Marjolein de Bruijn (dermatology)
Dr. Judith Thijs (dermatology)
Dr. Annet van Royen-Kerkhof (pediatric immunology/rheumatology)
Dr. Marc Jansen (pediatric immunology/rheumatology)
Dr. Bas Vastert (pediatric immunology/rheumatology)
Dr. Karijn Suijkerbuijk (medical oncology)
Dr. Helen Leavis (clinical immunology)
Prof. Dr. Louis Bont (pediatric infectious diseases)
Dr. Koos Jansen (pediatric intensive care)
Dr. Peter van Hasselt (pediatric metabolic diseases)
Thank you for your review!
Has this information helped you?