Back
Group van Roon
Group van Roon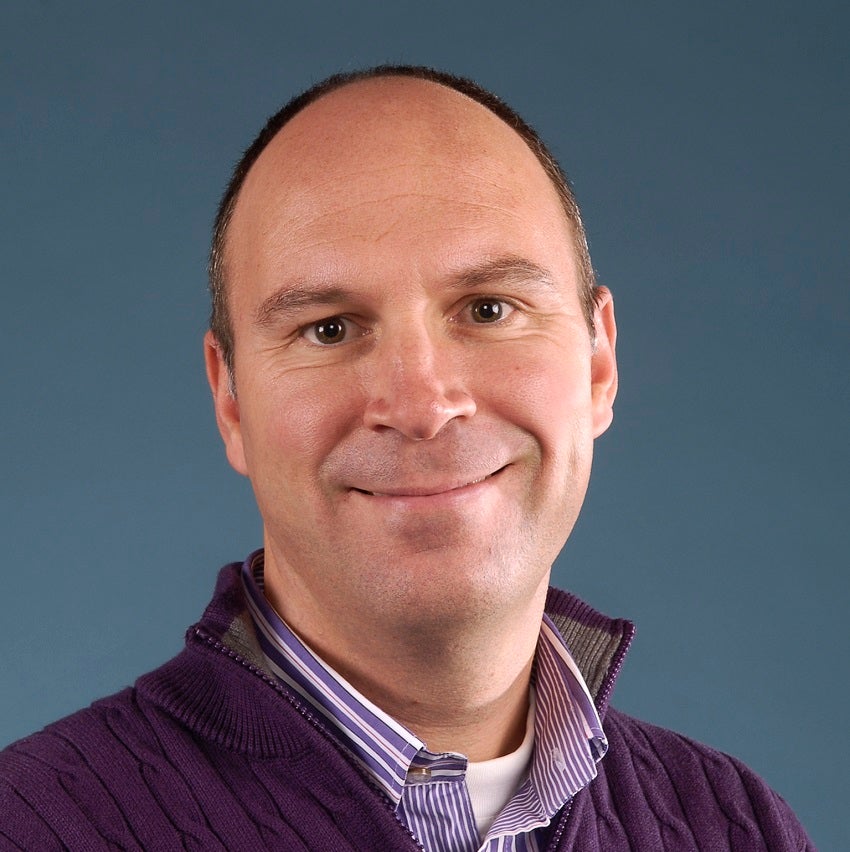 Research Interest
uitklapper, klik om te openen
Understanding and targeting the derailment of immunopathology of systemic autoimmune diseases is the aim of the van Roon group. These diseases mainly include primary Sjogren's syndrome (pSS), systemic lupus erythematosus (SLE) and systemic sclerosis (SSc). By applying state-of-the-art technological platforms the goal is to identify key molecular mechanisms that are trivial to immunopathological processes that underly increased morbidity and mortality in these diseases. The aim is to apply this knowledge to other immune mediated inflammatory diseases (IMIDs). In depth delineation of key players that organize autoimmune responses such as effector T cells (CXCR5 Tfh cells, CCR9 pathogenic Th cells), B cells and innate cells (pDCs, cDCs, monocytes aims to unravel the specific contributions to the concerted immune reactions. Development of novel tools to capture the inflammatory responses is another major effort to understand immunopathology (eg. Epigenetic cell counting in tissue, Tissue Secretome analysis, Dry blood spot analysis).
Development of additive/synergistic anti-inflammatory approaches is a recurring core strategy that is aimed for. One example of successful drug combinations/therapeutic strategies that were developed by the van Roon group are synerkines (eg IL4-10 fusion protein) that potently halt Th1/Th17-driven immunopathology and pain in (osteo)arthritic conditions. Another example is strong additive inhibition of arthritis and arthritis-induced immunopathology by simulataneous TSLP and IL-7-driven immune activation. The most recent is successful disease inhibition by targeting additive/synergistic inflammatory pathways by leflunomide/hydroxychloroquine combination therapy in Sjogren's disease.
Key publications
uitklapper, klik om te openen
Leflunomide–hydroxychloroquine combination therapy in patients with primary Sjögren's syndrome (RepurpSS-I): a placebo-controlled, double-blinded, randomised clinical trial. EH van der Heijden, SL Blokland, MR Hillen, AP Pinheiro Lopes, FM van Vliet-Moret, AJ Rosenberg, NG Janssen, PM Welsing, Valentina Iannizzotto, W Tao, A Pandit, F Barone, AA Kruize, TR Radstake*, JA van Roon. Lancet Rheumatology 2020; 2: e260-69
The Additive Inflammatory In Vivo and In Vitro Effects of IL-7 and TSLP in Arthritis Underscore the Therapeutic Rationale for Dual Blockade. Hillen MR, Hartgring SA, Willis CR, Radstake TR, Hack CE, Lafeber FP, van Roon JA. PLoS One. 2015 Jun 25;10(6):e0130830
Epigenetically quantified immune cells in salivary glands of Sjögren's syndrome patients: a novel tool that detects robust correlations of T follicular helper cells with immunopathology. Blokland SLM, van Vliet-Moret FM, Hillen MR, Pandit A, Goldschmeding R, Kruize AA, Bouma G, van Maurik A, Olek S, Hoffmueller U, van Roon JAG, Radstake TRDJ. Rheumatology (Oxford). 2019 Jul 19. pii: kez268.
Salivary gland secretome: a novel tool towards molecular stratification of patients with primary Sjögren's syndrome and non-autoimmune sicca. Blokland SLM, Hillen MR, van Vliet-Moret FM, Bikker A, de Jager W, Pandit A, Kruize AA, Radstake TRDJ, van Roon JAG. RMD Open. 2019 Jan 11;5(1):e000772. 117.
IL4-10 fusion protein: a novel immunoregulatory drug combining activities of interleukin 4 and interleukin 10. Steen-Louws C, Hartgring SAY, Popov-Celeketic J, Lopes AP, de Smet MBM, Eijkelkamp N, Lafeber FPJG, Hack CE, van Roon JAG. Clin Exp Immunol. 2019 Jan;195(1):1-9.
Cytometry by time of flight identifies distinct signatures in patients with systemic sclerosis, systemic lupus erythematosus and Sjögrens syndrome. van der Kroef M, van den Hoogen LL, Mertens JS, Blokland SLM, Haskett S, Devaprasad A, Carvalheiro T, Chouri E, Vazirpanah N, Cossu M, Wichers CGK, Silva-Cardoso SC, Affandi AJ, Bekker CPJ, Lopes AP, Hillen MR, Bonte-Mineur F, Kok MR, Beretta L, Rossato M, Mingueneau M, van Roon JAG, Radstake TRDJ. Eur J Immunol. 2019 Aug 19.
Single-Cell Analysis of Human Mononuclear Phagocytes Reveals Subset-Defining Markers and Identifies Circulating Inflammatory Dendritic Cells. Dutertre CA, Becht E, Irac SE, Khalilnezhad A, Narang V, Khalilnezhad S, Ng PY, van den Hoogen LL, Leong JY, Lee B, Chevrier M, Zhang XM, Yong PJA, Koh G, Lum J, Howland SW, Mok E, Chen J, Larbi A, Tan HKK, Lim TKH, Karagianni P, Tzioufas AG, Malleret B, Brody J, Albani S, van Roon J, Radstake T, Newell EW, Ginhoux F. Immunity. 2019 Sep 17;51(3):573-589.e8.
Plasmacytoid DCs From Patients With Sjögren's Syndrome Are Transcriptionally Primed for Enhanced Pro-inflammatory Cytokine Production. Hillen MR, Pandit A, Blokland SLM, Hartgring SAY, Bekker CPJ, van der Heijden EHM, Servaas NH, Rossato M, Kruize AA, van Roon JAG, Radstake TRDJ. Front Immunol. 2019 Sep 4;10:2096
Increased CCL25 and T Helper Cells Expressing CCR9 in the Salivary Glands of Patients With Primary Sjögren's Syndrome: Potential New Axis in Lymphoid Neogenesis. Blokland SLM, Hillen MR, Kruize AA, Meller S, Homey B, Smithson GM, Radstake TRDJ, van Roon JAG. Arthritis Rheumatol. 2017 Oct;69(10):2038-2051.
Do IL-7 R+ innate cells orchestrate autoimmune pathology? Hinrichs AC, van Roon JAG. Nat Rev Rheumatol. 2019 Nov;15(11):640-642.
High soluble IL-7 receptor expression in Sjögren's syndrome identifies patients with increased immunopathology and dryness. Hillen MR, Blokland SL, Risselada AP, Bikker A, Lauwerys BR, Kruize AA, Radstake TR, van Roon JA. Ann Rheum Dis. 2016 Sep;75(9):1735-
Galectin-9 is an easy to measure biomarker for the interferon signature in systemic lupus erythematosus and antiphospholipid syndrome. van den Hoogen LL, van Roon JAG, Mertens JS, Wienke J, Lopes AP, de Jager W, Rossato M, Pandit A, Wichers CGK, van Wijk F, Fritsch-Stork RDE, Radstake TRDJ. Ann Rheum Dis. 2018 Dec;77(12):1810-181
Members van Roon group
uitklapper, klik om te openen
Dr Helen Laevis, Clinical Immunologist, IMIDs, clinical PI
Dr Valentin Baloche, Post doc, Computational Immunologist
Dr Sarita Hartgring, Project manager, clinical trial coordinator
Drs Celine Bogers, PhD-student Leflunomide/Hydroxychloroquine RepurpSS-II trial
Drs Dewi Rijnenberg, PhD-student Leflunomide/Hydroxychloroquine RepurpSS-II trial
Drs Wing-Yi Wong, PhD-student Leflunomide/Hydroxychloroquine RepurpSS-II trial
Dr Cornelis Bekker, technician molecular biologist
Ir Rina Kommer-Wichers, technician molecular biologist
Websites
Thank you for your review!
Has this information helped you?