Back
Cancer - Center for Image Science
Cancer - Center for Image Science

Imaging and image-guided treatment are crucial for individualized treatment and personalized cancer care. Innovative imaging techniques can detect cancer at an early stage of disease, and by morphological and functional tumor characterization imaging can guide treatment decisions, treatment planning, and treatment itself.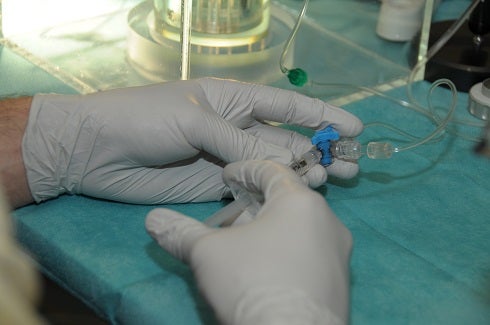 Image-guided treatment
Follow-up of individual patients largely depends on imaging technology, to detect residual or recurrent disease early-on, and to guide further treatment options. Image-guided treatment includes innovative hardware and software solutions for imaging during treatment, creating a real-time feedback loop for more accurate treatment, and it includes the development, clinical translation and valorization of therapeutics that may be visualized and quantified for treatment optimization.
Research field
uitklapper, klik om te openen
The UMC Utrecht Center for Image Sciences participates actively in projects for personalized cancer care, in close collaboration with clinical partners, pre-clinical research groups and industry. In recent years this has resulted in numerous unique projects, including the MR Linac project for real-time image-guided radiotherapy, holmium-166 (116Ho) radioembolization for personalized treatment of hepatic malignancies, high intensity focused ultrasound (HIFU) for MR guided ablation of tumors, and many other projects, involving over 100 hundred PhD candidates. Translation of imaging technology and medical devices, from bench to bedside, has been the scope of our research for many years. Valorization of these innovations is a crucial step to safeguard the clinical benefit for patients.
M.A.A.J. van den Bosch / H.W.A.M. de Jong / J.J.W. Lagendijk / M.G.E. Lam / C.T.W. Moonen / J.F.W. Nijsen / M.A. Viergever / M. van Vulpen
Thank you for your review!
Has this information helped you?