Back
Translational research Cancer
Translational research Cancer

Translational research facilitates movement of new ideas and treatments from the laboratory to the clinic, as well as the movement of clinical observations from the clinic to the laboratory. This program aims to creates a 'translational research cycle'. In which fundamental knowledge drives new potential diagnostics, therapeutic leads and innovative trial design and vice versa help to shape new fundamental research questions. All based on data from clinical studies.
Groups
uitklapper, klik om te openen
Main translational UMC Utrecht groups are:
About translational research
uitklapper, klik om te openen
"Organized regular meetings between researchers and clinicians are essential to drive the translational research cycle."

Prof. dr. Onno Kranenburg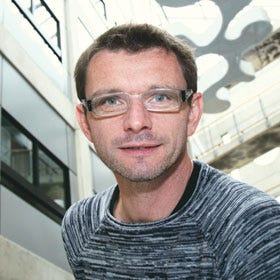 Thank you for your review!
Has this information helped you?